Baby Shark Adventure
Treat the little ones to a one-of-a-kind surprise at The Fullerton Ocean Park Hotel Hong Kong as the hotel strategically partners with The Pinkfong Company to present the very first Baby Shark hotel experience in Hong Kong.
The Fullerton Ocean Park Hotel Hong Kong, Ocean Park Hong Kong and The Pinkfong Company all share a strong commitment to promote marine life education and conservation. Whilst the limited time getaway will be available from now to 31 August 2023, the special Baby Shark touchpoints throughout the Ocean Park Grand Aquarium will be available until January 2024. More exclusive and exciting experiences will be launched by phases in the five months and details will be announced soon.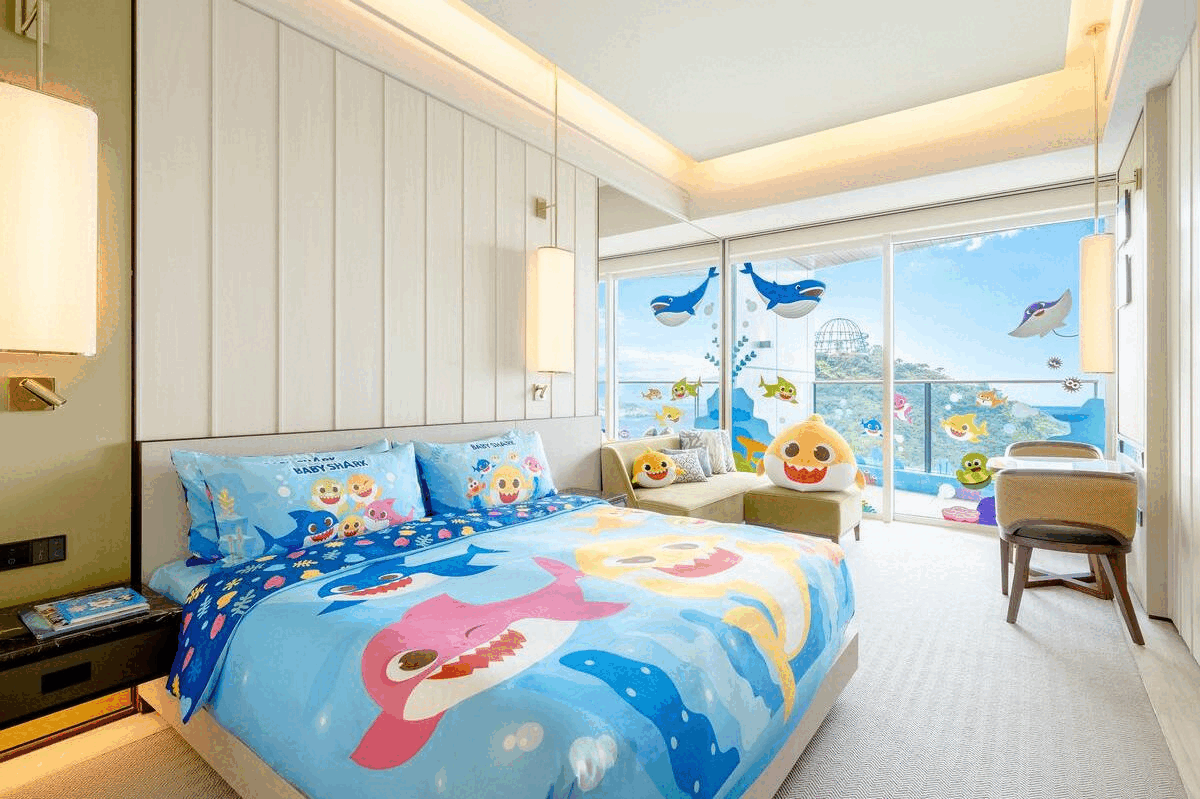 Baby Shark Ocean Adventure
"Baby Shark Doo Doo Doo Doo Doo Doo" - Doo you want to meet and play with Baby Shark and friends? Delight and inspire your little one with a fun-filled oceanfront getaway, adorable Baby Shark in-room kids' amenities, unlimited access to The Explorers and more! Immerse in endless fun as your little one sings and dances to make his/her dreams come true.
Learn More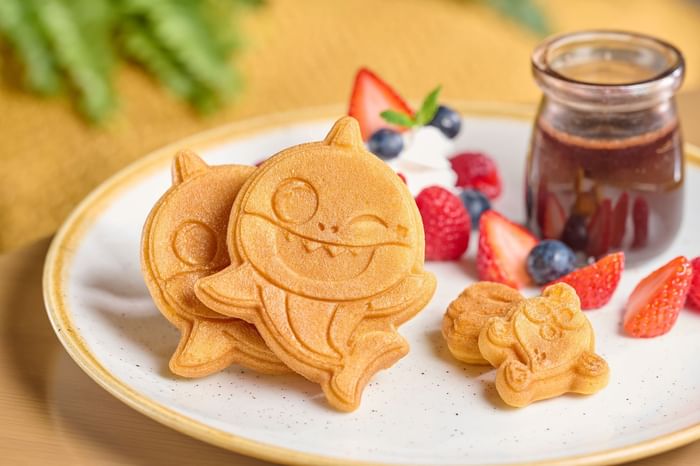 Baby Shark Special Delights at Lighthouse Lounge
From now until 31 August 2023
Unleash your inner child with an array of adorable delights inspired by the lovable Baby Shark at Lighthouse Lounge to brighten up your mood! Immerse yourself in a whimsical experience with a delightful medley of desserts, including a lovely Egg Waffle with Ice Cream, a delectable Mixed Berry Pancake and other irresistible treats. Pamper yourself with two picturesque Baby Shark-inspired drinks that are sure to enchant you with their cuteness!
Time: 11:00 a.m. to 6:00 p.m.
Venue: Lighthouse Lounge
Baby Shark Special Menu
For enquiries, please contact Dining Reservations on +852 2166 7477 or email fop.dining@fullertonhotels.com.

Book Now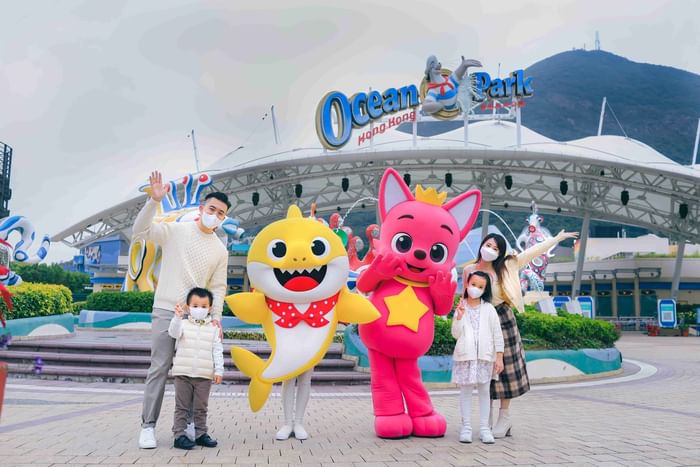 The Ultimate Baby Shark Party at Ocean Park Hong Kong
From now until 28 May 2023 (on Saturday, Sunday, Public Holidays and designated dates)
Join Pinkfong and Baby Shark for an exciting and joyful experience at Whiskers Theatre at Ocean Park! With the guidance of The Whiskers Villagers, children will have the opportunity to learn about marine conservation through engaging games and activities. Be prepared to capture the ultimate candid picture for your little ones as they play and dance with their favourite characters, creating unforgettable memories that will last a lifetime!
Time: 11:00 a.m. to 11:30 a.m.
1:30 p.m. to 2:00 p.m.
3:00 p.m. to 3:30 p.m.
4:30 p.m. to 5:00 p.m.
Venue: Whiskers Theatre at Ocean Park Hong Kong
From now until 18 January 2024
Dive into the magnificent world of the ocean inside the Grand Aquarium and let the curious Pinkfong and Baby Shark guide you through the habitat and characteristics of the sea creatures that live among us and hence learn to protect the amazing ocean!
Venue: The Grand Aquarium, Waterfront at Ocean Park Hong Kong

Learn More