Welcome to The Fullerton Hotel Singapore
A JOURNEY INTO THE HEART OF SINGAPORE'S RICH HERITAGE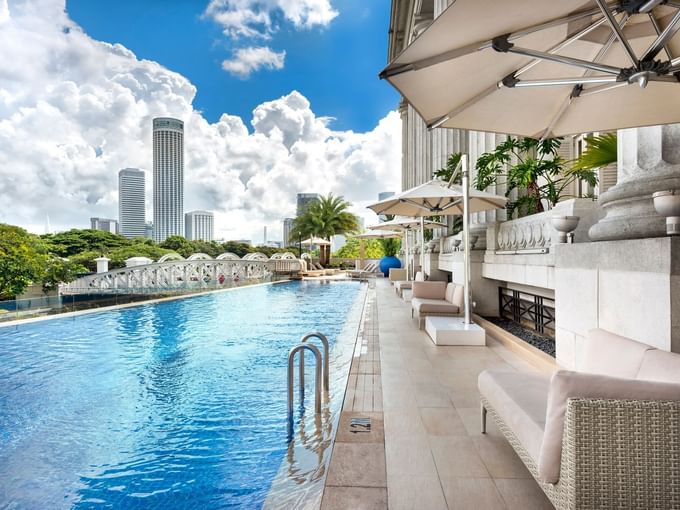 THE FULLERTON HOTEL SINGAPORE
The magnificent Fullerton Building is a grand neoclassical landmark built in 1928. Gazetted in December 2015 as a National Monument, it was once home to Singapore's General Post Office, the Exchange, Chamber of Commerce, and the prestigious Singapore Club. For nearly a century, it played a pivotal role in Singapore's rich history. Today, The Fullerton Hotel Singapore has been transformed into a stunning 400-room heritage hotel in Singapore.
OUR OFFERS
Exquisite dining experiences, bespoke luxury and a stay to remember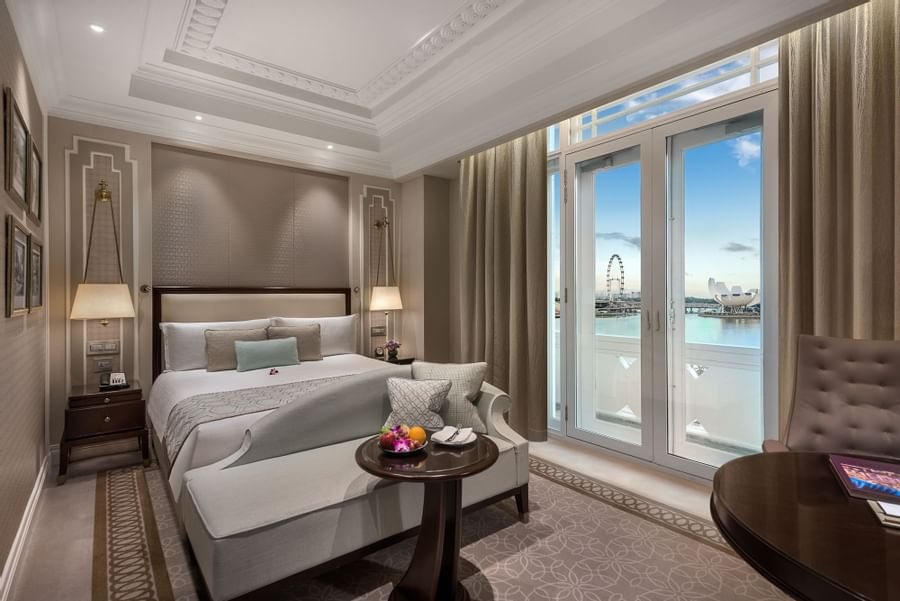 Enjoy a luxurious stay in The Fullerton Hotel Singapore, housed in Singapore's 71st national monument.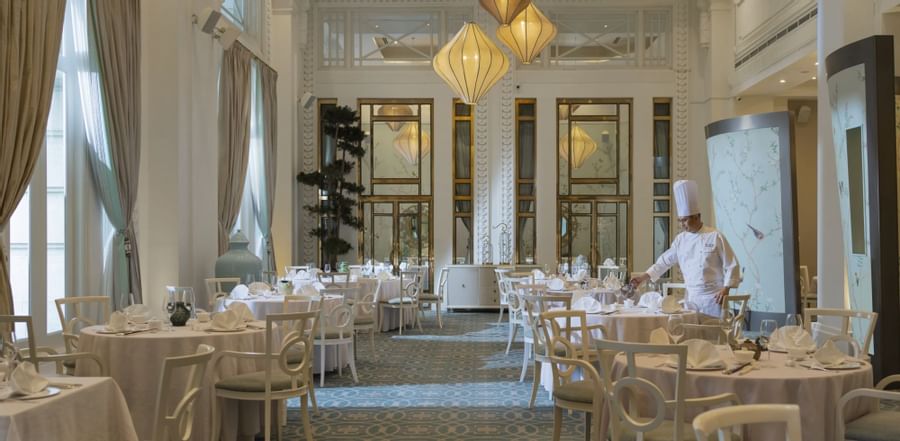 Savour the rich, varied cuisines of Singapore and the world.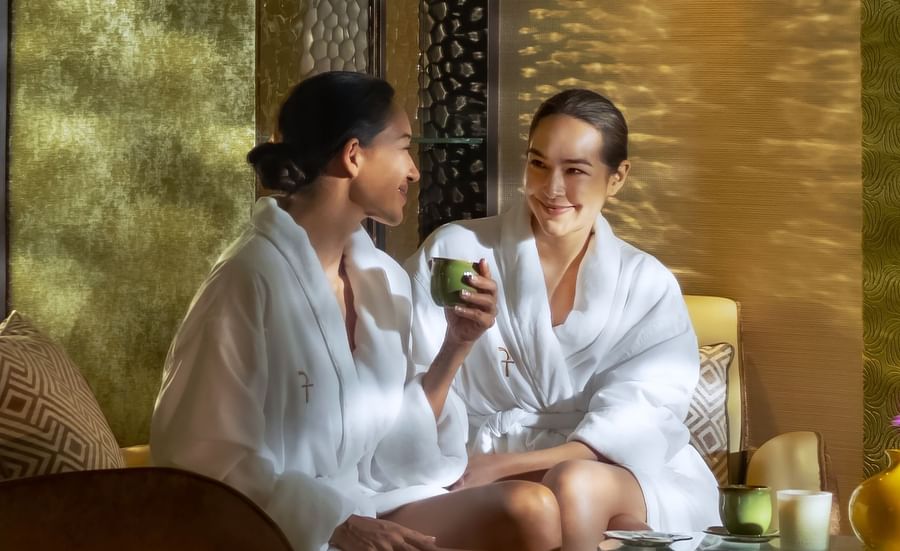 Committed to providing the finest in luxury, quality and service, The Fullerton Spa features a range of exceptional treatments.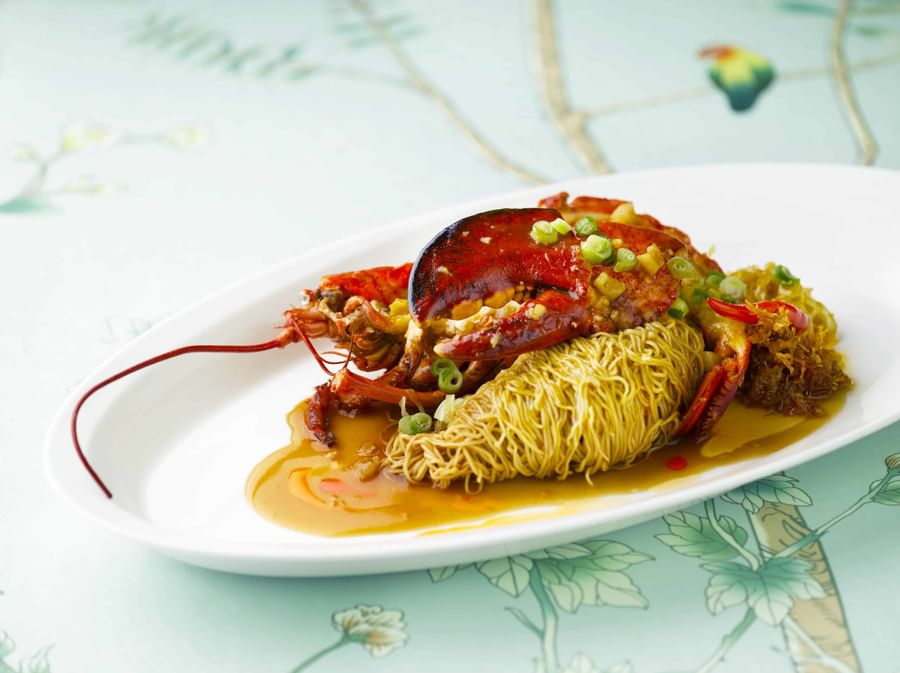 Enjoy Jade Signatures and Fullerton Classics in the comfort of your home.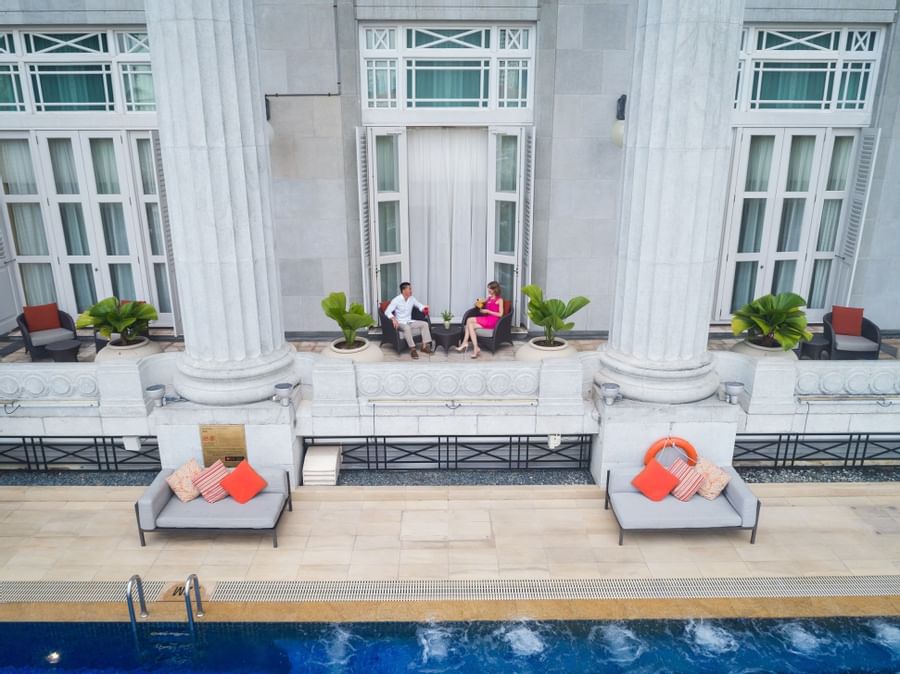 Treat yourself and loved ones to an unforgettable Fullerton experience in the heart of Singapore with a Fullerton voucher.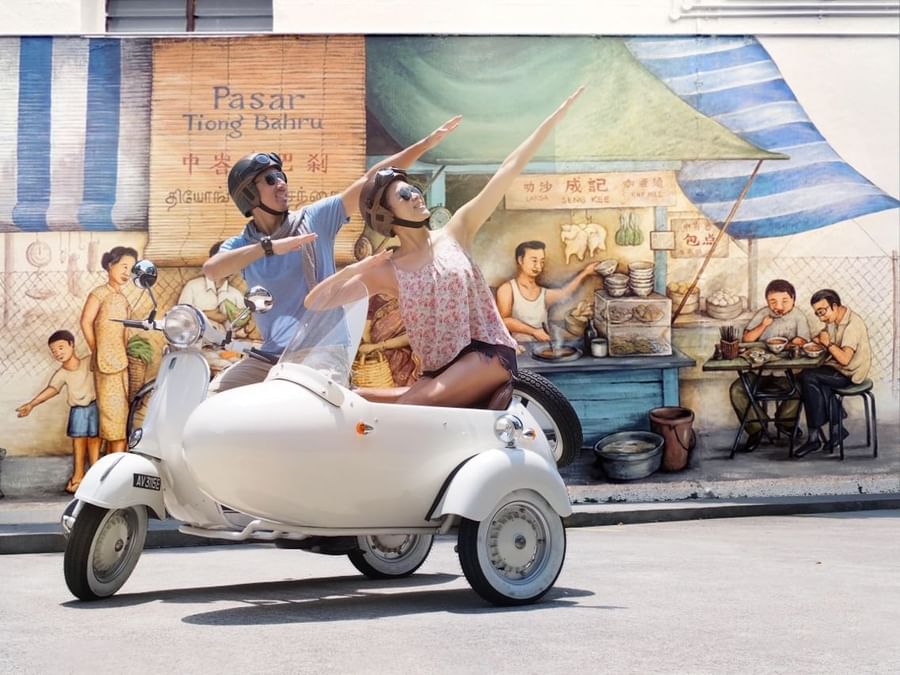 A suite of specially curated and tailored activities.
ROOMS & SUITES
Enjoy elegant accommodations with panoramic views of the Singapore River or Marina Bay
Restaurants & Bars
Savour the varied cuisines of Singapore and the world, from exquisite Cantonese dim sum and afternoon tea to delicious vegetarian creations.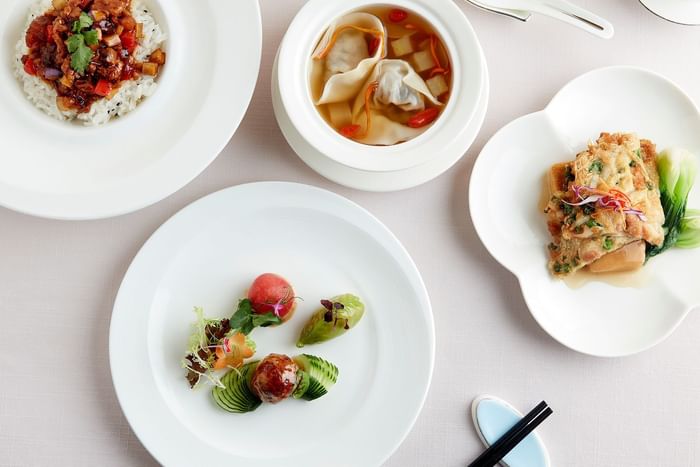 A World of Culinary Flavours Awaits
From the classic to the contemporary, The Fullerton Hotel Singapore offers dining experiences like no other. Take your pick from our hotel-run restaurants and lounge.
Learn more
Meetings & Events
Choose from a range of venues to suit different needs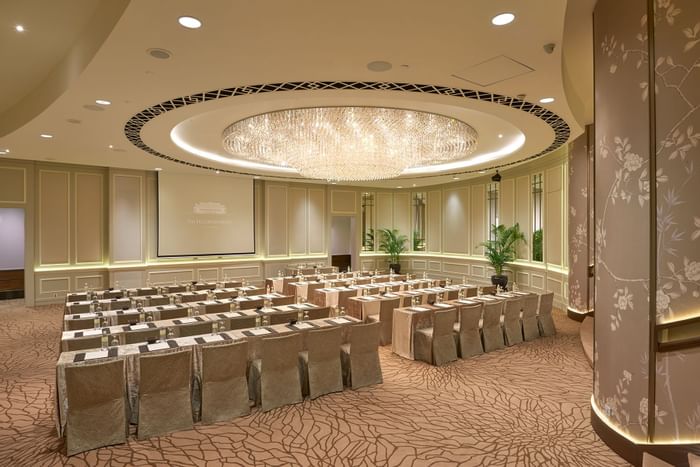 MEETINGS & EVENTS
Located in the Central Business District of the bustling Lion City, The Fullerton Hotel Singapore offers venues suitable for all occasions, from cocktail receptions to grand celebrations and formal meetings.
Learn more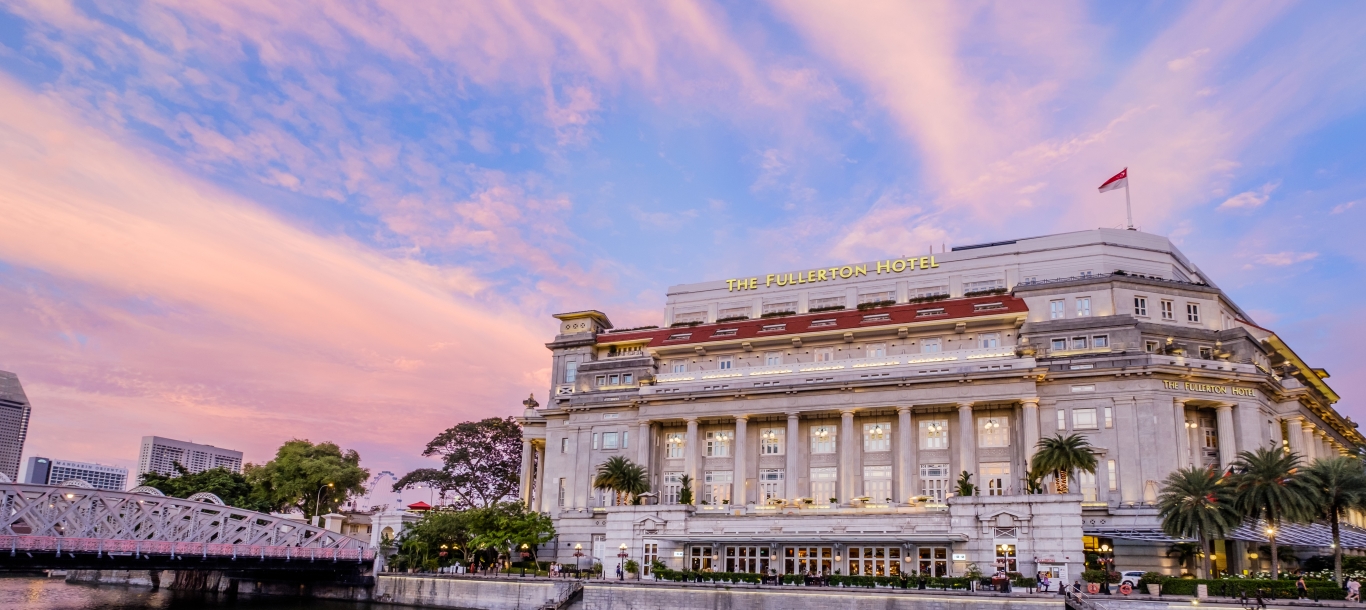 FROM OUR GUESTS
Enjoyed our stay in the Fullerton. We stayed on the 7th Floor with balcony overlooking the Singapore river and the old civic area, offering delightful views day and night. Great location from which to see the central areas of the city. Excellent breakfast with option to sit outside alongside the river, which was most pleasant.
Wow, this hotel is one of a kind. It's absolutely beautiful. We celebrated my birthday and the staff made a big deal and made me feel very special. The afternoon tea was great, the location is perfect, and the toiletries are wonderful. The robes are SO SOFT! I highly recommend staying here. It is a one-of-a-kind experience.
Simply WOW !!! This is the best brunch I have ever been to. The champagne never stopped flowing. Seafood was amazing and the rest of the food the same. The service was excellent too. We got there at 12 and left around 3.30. Simply indulgent and amazing !! They also did a cake for my wife's birthday and the band sang her happy birthday which was a lovely touch. Thank you, Fullerton Hotel.
Beautiful hotel, wonderful rooms, fantastic staff, good services, delicious F&B. A truly five-star experience, definitely coming back soon.
Professionalism worth commending. We could not have asked for a better team of Wedding Coordinators... Lived up to Fullerton's reputation and we would definitely recommend to our friends!
Our experience was highly positive and we only have praises for the hotel wedding coordinator. It is rare nowadays to find a team that takes care of customer service beyond the mile, to create a memorable wedding even with the various safety measures in place... together with our guests, we have genuinely benefitted from these positive experiences.
Share your #FullertonStories
BOOK DIRECT WITH US
From Best Rate Guarantee to special privileges, start your Fullerton Experience by booking directly with us