WEDDINGS
MAKE YOUR DREAM WEDDING COME TRUE
At The Fullerton Hotels and Resorts, we help make your wedding celebration a magical and meaningful prelude to the rest of your lives together.
Each Fullerton Wedding destination is a unique setting. Discover memorable venues in the heart of Singapore or Sydney, and exchange your vows against breathtaking views. Decide where your love story will begin.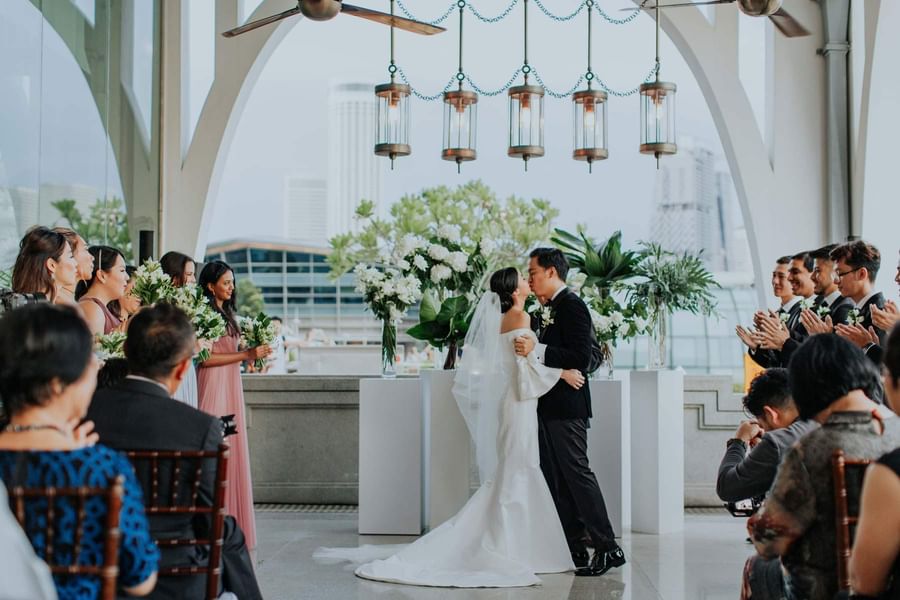 Photo credit: Munkeat Studios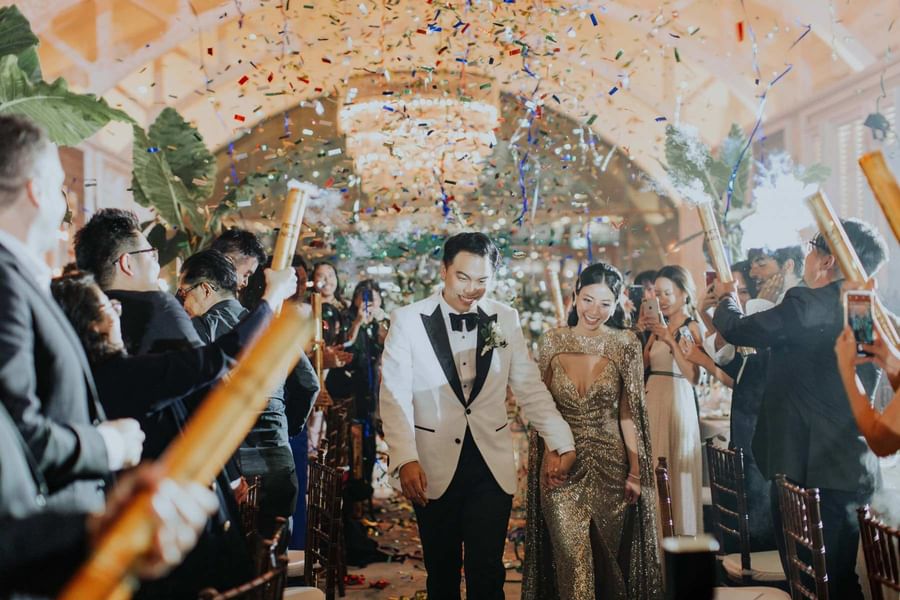 Photo credit: Munkeat Studios

Photo credit: Munkeat Studios

Photo credit: Munkeat Studios

THE FULLERTON HOTEL SINGAPORE
Nestled by the Singapore River, The Fullerton Hotel Singapore will steal your heart with its elegant setting, magnificent views and enthralling backdrop of modern and historical architecture. 

THE FULLERTON BAY HOTEL SINGAPORE
The Fullerton Bay Hotel's beautiful waterfront setting makes for a stunning backdrop for your special celebration.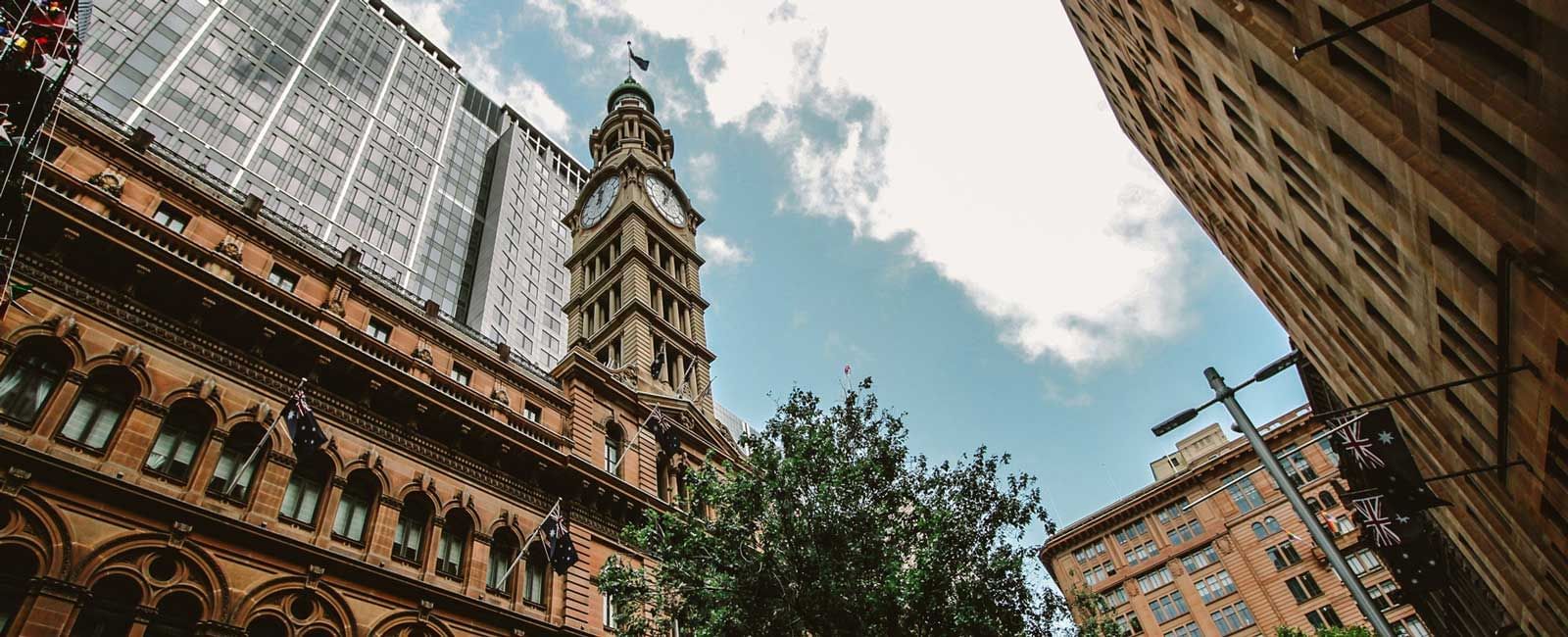 THE FULLERTON HOTEL SYDNEY
Say "I do" in the heart of the city, in the comfort of The Fullerton Hotel Sydney's Grand Ballroom, the largest pillarless hotel ballroom in Sydney.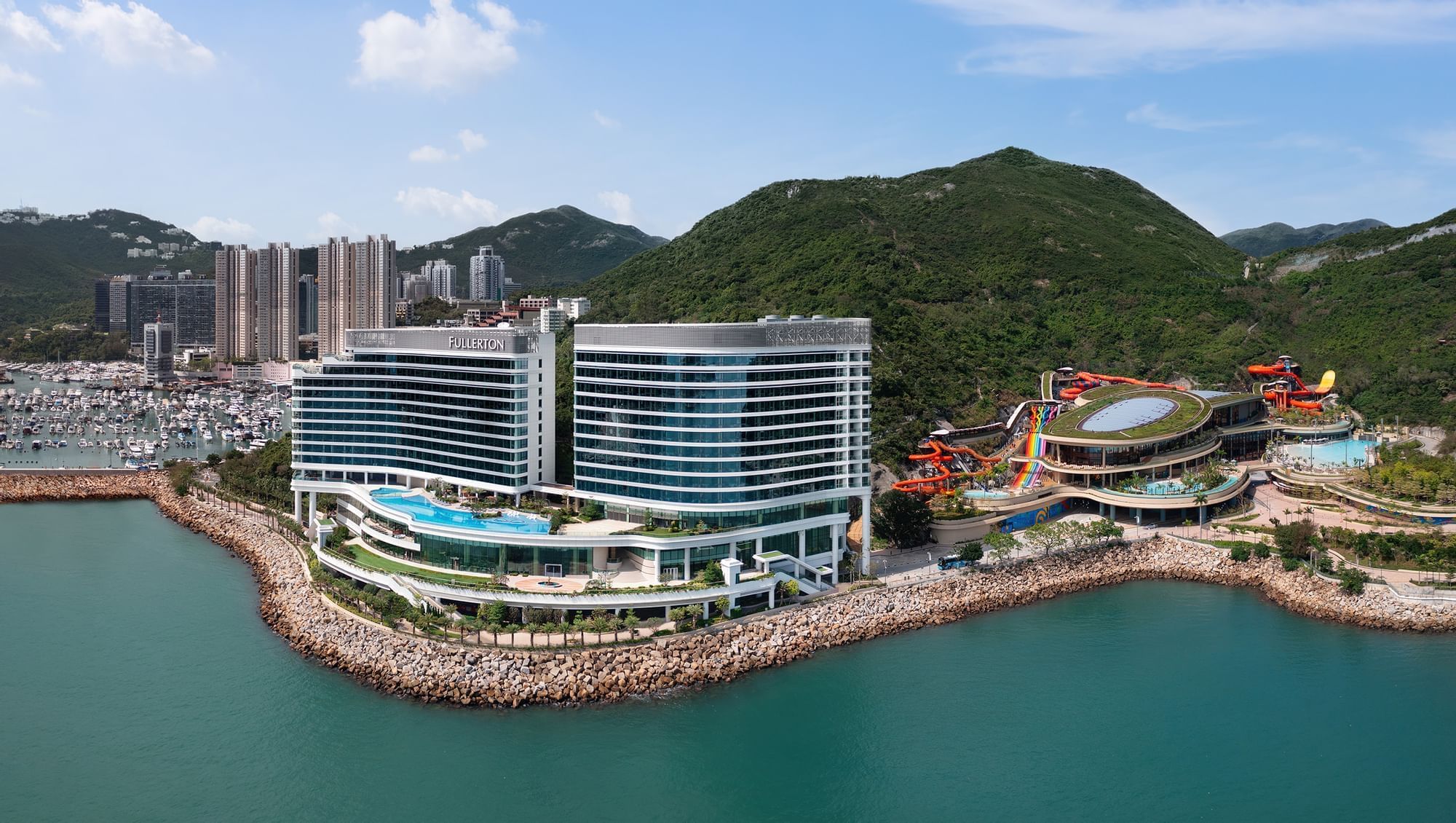 THE FULLERTON OCEAN PARK HOTEL HONG KONG
Whether you are planning an intimate ceremony or a grand celebration, begin happily ever after at The Fullerton Ocean Park Hotel Hong Kong. From genuinely warm service, versatile event venues, to the exquisitely crafted menus, our dedicated wedding specialists are devoted to creating a memorable Fullerton experience for you and your valued guests that will last a lifetime.
THE JOURNEY OF LOVE
During the Singapore Tatler Weddings Show held at The Fullerton Hotel Singapore's Ballroom on 5th June 2017, there wasn't a dry eye in the Ballroom when this touching video tribute titled "Journey of Love" aired as the grand finale.
Contact our Wedding teams to start your own Journey of Love at The Fullerton Hotels and Resorts:
The Fullerton Hotel Singapore
The Fullerton Bay Hotel
The Fullerton Hotel Sydney
FROM OUR WEDDING COUPLES
Great moments
Everything, from the initial planning to the execution, was smooth and fuss-free. The food and service were excellent. In fact, our guests said that the Ginseng Abalone Soup was so good that they were turning their bowls upside down to make sure nothing was wasted!
Wonderful Service
My wife and I would like to extend our sincere thanks to both Mr Tay and Mr Salvaraj for their hard work in helping us through our wedding. It is with such standards that The Fullerton Hotel has continued to uphold its branding and prestige through the years.
A Role Model
We are most fortunate to have Ms Wendy Lim as our wedding coordinator. Ms Wendy ensured that the planning process was seamless and convenient. She was professional, helpful, resourceful, and an absolute joy to work with. There was never a moment during the planning phase that we felt lost or troubled, as would many couples amidst the disruptions brought about by the COVID-19.
Exceeded the Expectation
Violette, you exceeded the expectation like what everyone says! Will definitely recommend The Fullerton to other couples. Guests had very good feedbacks on the food too... rather rare in wedding banquet so KUDOS to the restaurant team. All in all, smooth check in, very well planned in the preparation of the event and easy check out process too. Thanks to Violette and Jason (in charge on the day) in particular... THANK YOU!
Risen to the Challenge Adeptly
Thank you (Violette)so much for all your hard work in making our wedding special. This COVID period must have been very difficult for the hotel and you, but you guys have risen to the challenge very adeptly. Thanks for constantly keeping us abreast of the ever-changing regulations and for trying your best to accommodate us whenever possible.
We would also like to thank Benedict and his team today who were incredibly attentive and just as accommodating as well during the lunch reception! They really responded promptly and graciously to all our requests, and even helped to calm our nerves as well :)
Thank you for everything, Fullerton should be proud to have employees like you guys!
Worthy of Recognition
Thank you for all your assistance from the beginning to ensure the wedding event went on smoothly . It has been a wonderful experience having my wedding to be held in your heritage hotel which had already caught my eyes back in 2018 when I stayed and in Fullerton for my Solemnization event.
I will be looking forward to returning for my Anniversary night at Fullerton Hotel in 2021
Amicable and Professional
Wendy was extremely amicable and professional along the way over the course of communications. She gave us absolute confidence in the hotel with the way she handled our queries along the way, and always prompted us in the right directions with her personal advice and recommendations. Every subsequent meeting was fuss-free and she always greeted us with a cheery disposition. It has been very much in line with the fantastic customer service we've had at Fullerton, and she definitely went above and beyond to assist us to create a fantastic experience.
Amazing Experience
Our guest had a wonderful time and was delighted with the scrumptious meals provided by Anis and DIn Catering alongside the beautifully set up of dinnerware as well as the astounding dias and decoration that was set up by Abang Joji's team from Jentayu Gallery. It was really an amazing experience to be wedded in The Fullerton's Ballroom.
Pleasure to Work With
I truly appreciate all that you've (Zahera) done for us & your assistance with the couple's questions and requests.

Manjit and team were attentive to our needs on the day of the wedding, and the service went smoothly. I would also like to specially thank Firos for his assistance with AV.

The Fullerton Bay team has always been wonderful to work with and I am grateful for all the help rendered to the couple and myself through the entire process.
Be inspired by our #WeddingsAtFullerton or tag us @fullertonhotel, @fullertonbayhotel and @fullertonhotelsydney to share your #FullertonStories