WEDDINGS
A TALE OF LOVE BY THE MARINA BAY WATERFRONT
Begin your new chapter at The Fullerton Bay Hotel Singapore, where the past, present and future converge.
Flanked by the glistening Marina Bay waterfront, the five-star hotel is famed for its award-winning blend of historic architecture, world-class hospitality and state-of-the-art amenities.
Named Best Heritage Indoor Solemnisation Venue and Best Heritage Restaurant in Her World Brides' Venue Awards 2019, and Best New Wedding Venue, Best Non-Chinese Wedding Venue and Best Hotel Wedding Solemnisation Venue in Her World Brides' Venue Awards 2016.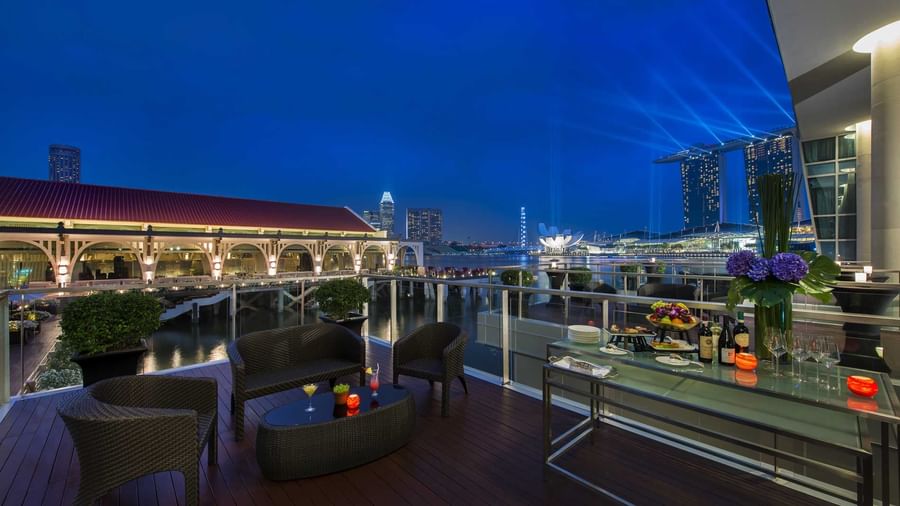 Exclusivity and style atop the waters of Marina Bay | Up to 20 guests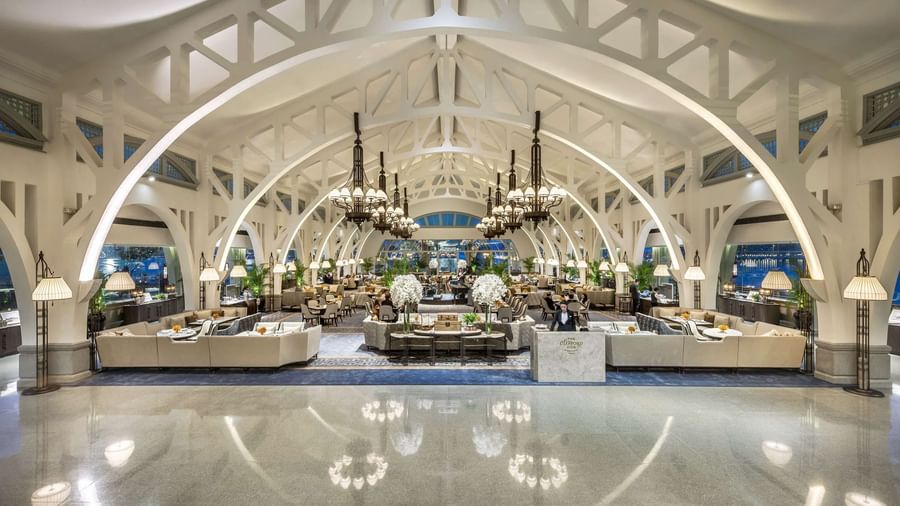 A historic location for formal luncheons, gala dinners, weddings, and more | Up to 600 guests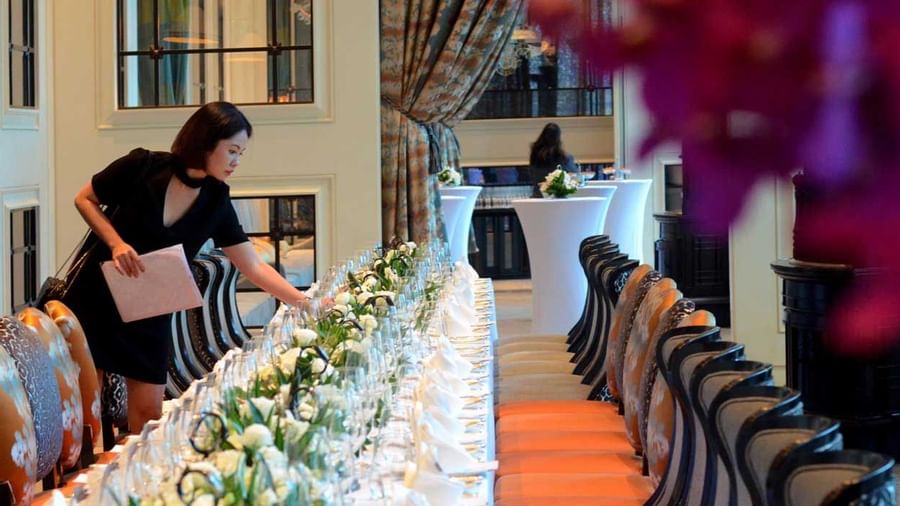 An exquisite venue with two private dining rooms, a main dining hall and an al fresco terrace | Up to 150 guests