"Be An Animal Lover" F.U.N. Experience
Inhale the serenity of the stunning southside and let your exhilarating journey take flight at the sustainability-minded luxury oceanfront resort and learn about the value of biodiversity and conversation as an Animal Lover, a one-of-its-kind awe-inspiring Fullerton Family-friendly, Unique and Nature-oriented "F.U.N." experience in collaboration with Ocean Park.
Say hello to your furry new friends, be awe-inspired of their lesser-known habits, and capture picture-perfect moments that will turn into lasting memories! Enjoy a meet-and-greet with the most-adorable line-ups of rotating guest stars, from the Two-toed Sloth, one of the world's slowest mammals, the Green-Winged Macaw with its vibrant plumage in a striking protective color, the Eurasian Eagle-owl capable of a 270-degree head turn, to the Turkey Vulture with its unique featherless head up close as you appreciate the world with a renewed sense of wonder.
"Be An Animal Lover" is a truly unique Fullerton F.U.N. Experience that offers an edu-taining time together with your little ones in the embrace of stunning views of the Southside. In support of the Ocean Park Conservation Fund (OPCF), the Hotel is donating part of the proceeds as our commitment to advocating, facilitating and participating in effective conservation of animals and their habitats, in line with the vision of OPCF.
Detailed schedules:
2 sessions daily
First session: 10:30 - 10:55 (Assembly time: 10:15)
Second session: 11:00 - 11:25 (Assembly time: 10:45)
Assembly Point:
G/F indoor area outside The Explorers
Activity Location:
The Lawn on 1/F outside Lighthouse Lounge
Date:
now - 29 February 2024*
Every Monday, Tuesday & Wednesday
*Excluding 25 - 27 December 2023, 1 January & 12 - 14, 19 - 21 February 2024
Registration:
Hotel in-house guests are eligible and can register for free at the Front Desk and F.U.N. Desk.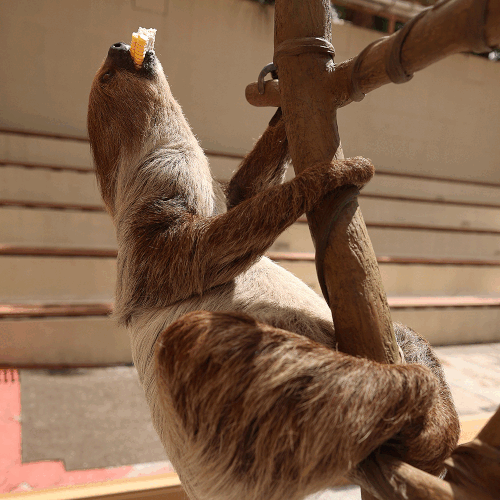 Terms and Conditions
The above offer is valid from 9 October 2023 – 29 February 2024, available from Monday to Wednesday. (excluding 11

–

12, 18

–

20, 25

–

27 December 2023, 1 January & 12

–

14, 19

–

21 February 2024

The above additional offers are subject to availability and allocation on a first-come-first-served basis. Please contact our Reservations Team directly via email at fop.reservations@fullertonhotels.com or via phone on +852 2166 7300 for further arrangements

Child must be accompanied by an adult or guardian for the session.

The Fullerton Ocean Park Hotel Hong Kong reserves the right to modify, change or discontinue this offer at any time, without prior notice.