Fullerton F.U.N. Experience
Delve into the city's culture, food scene, nature and much more. Create your own #FullertonStories with our bespoke F.U.N. Activities which are Family, Unique, Nature and Neighbourhood focused. Savour the local flavours of the Southside, hop on the heritage sampan boat and pay a visit to the Aberdeen Floating Village to explore Hong Kong's colonial past and beyond.
Challenge yourself by wakesurf and watersport experience or discover coral and marine life conservation with a guided tour. Join us in unveiling the hidden gems of the vibrant Southside.
F.U.N. ACTIVITIES EXCLUSIVELY FOR HOTEL GUESTS
The hotel has also curated a variety of activities for guests to enjoy a fun-filled and unforgettable vacation.
Other exciting excursions and activities include but not limited to:
HONG KONG ORIGINS AND NATURE
Aberdeen Sampan Cultural Ride
OCEAN
Mermaid Dance Experience
EXPLORATION & ADVENTURE
Rigid Inflatable Boat (RIB) Adventure
Wakesurf and Watersport Experience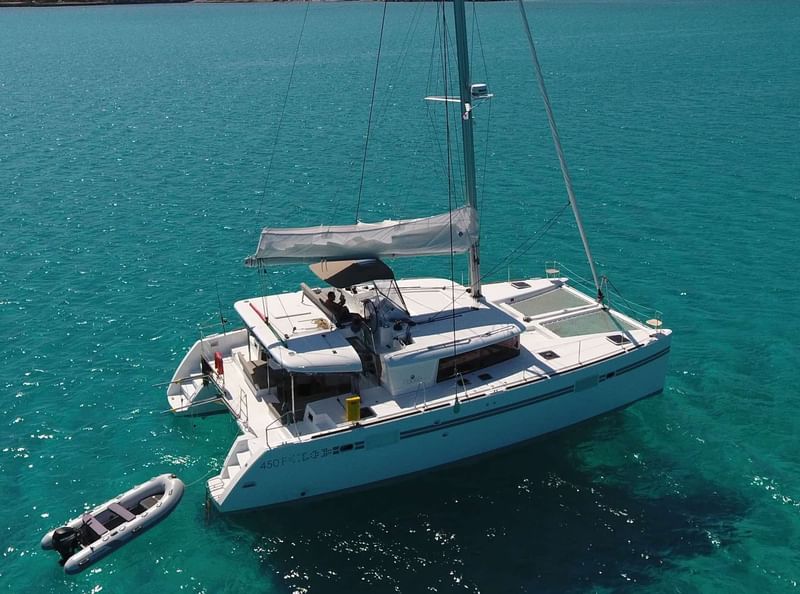 Private Yacht Charter Services
Explore Hong Kong with one of our luxury yacht charters and set sail to some of the stunning hidden yachting destinations in Hong Kong with pristine waters and picturesque views, including South Bay Beach, Lamma Island and Po Toi Island.
We offer luxury private yachts that accommodate up to 40 guests.
Bespoke menus and catering service are also available upon request to ensure an unforgettable yachting experience.
The above Fullerton experiences are subject to availability and additional charges, unless otherwise specified. Advance reservation is required.

Activity schedule and programmes are subject to change at the discretion of the hotel. For enquiries, please contact our F.U.N. Desk at fop.fun@fullertonhotels.com.