Fresh Crab Thanksgiving Set Menu
JADE
The Fullerton Hotel Singapore
1 November to 30 November 2023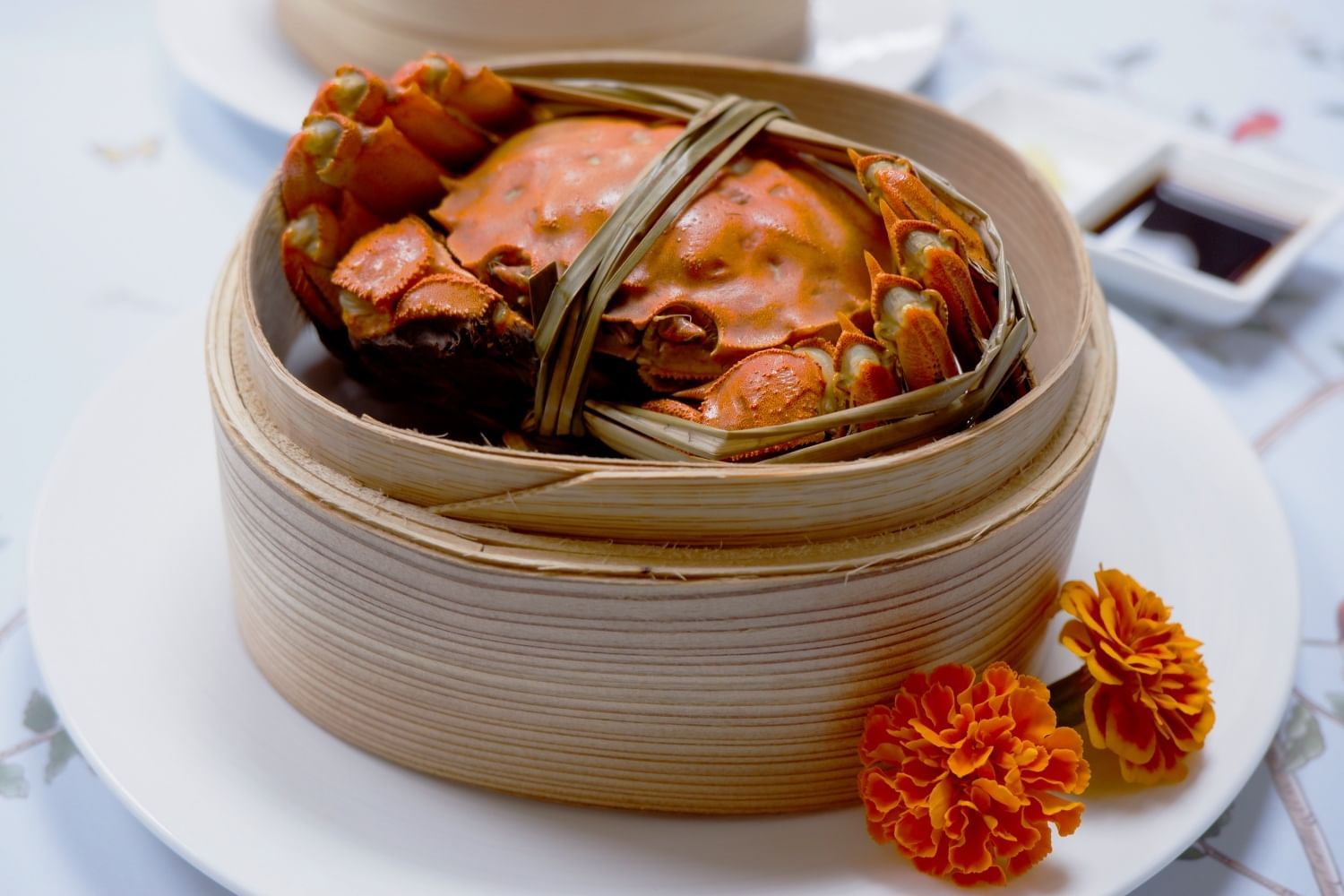 This November, reunite for a Thanksgiving feast with a classic Cantonese twist, presented by Executive Chef Leong Chee Yeng.
Take a bite of the Sweet Sincerity Trio Platter, featuring Fresh Crab Chawanmushi with Premium Hua Diao Wine Sauce, alongside Deep-fried House-made Crab Meat Spring Roll, rounded off with Chilled Fresh Abalone in a Rose Wine Marinade.
Other highlights include the Sautéed West Australian Lobster with Foie Gras, as well as Jade's Simmered Egg Noodles with Fresh Crab Meat in Superior Chicken Stock.
Available from 1 to 30 November, the 5-course set menu includes a complimentary glass of Primo Amore Moscato.

VIEW MENU | LEARN MORE
Exclusive Dining Offers for Our Staying Guests
Dine at Home Specials from The Fullerton Hotel Singapore
Traditional Afternoon Tea
Exclusive Dining Offers for Our Staying Guests
JADE'S SOLEMNISATION PACKAGE
Dine at Home Specials from The Fullerton Hotel Singapore