Fullerton Cakes
The Fullerton Cakes selection offers a premium range of artisanal cakes created with ingredients handpicked for their flavour and texture to enhance our modern interpretation of traditional recipes, and are available for collection from The Bar.
For Fullerton Cakes enquiries, call +61 (0) 2 8223 1111 or email fsy.info@fullertonhotels.com.
Fullerton Cakes
The Fullerton Cakes selection comprises a range of three speciality cakes, created and designed in-house by the Fullerton pastry team, baked fresh daily to complement your special occasion.
Apple Cheese Cake
Vanilla Sable, Vanilla Cheese Cake, Granny Smith Compote, Spiced Sponge
White Chocolate and Strawberry
White Chocolate Mousse, Fresh Strawberry, Vanilla Jaconde, Jelly
Hazelnut and Lemon
Hazelnut Mousse, Lemon Curd, Roasted Hazelnut Crunch
Price List
A$110 per cake (950g serves 6-8 people)
Cake orders are required at least 72 hours in advance.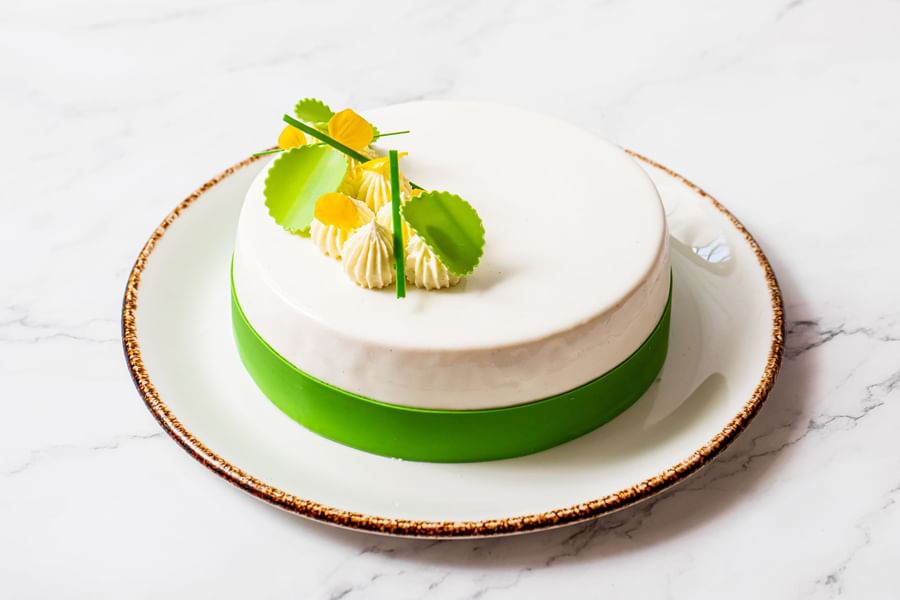 Granny Smith Apple Cheese Cake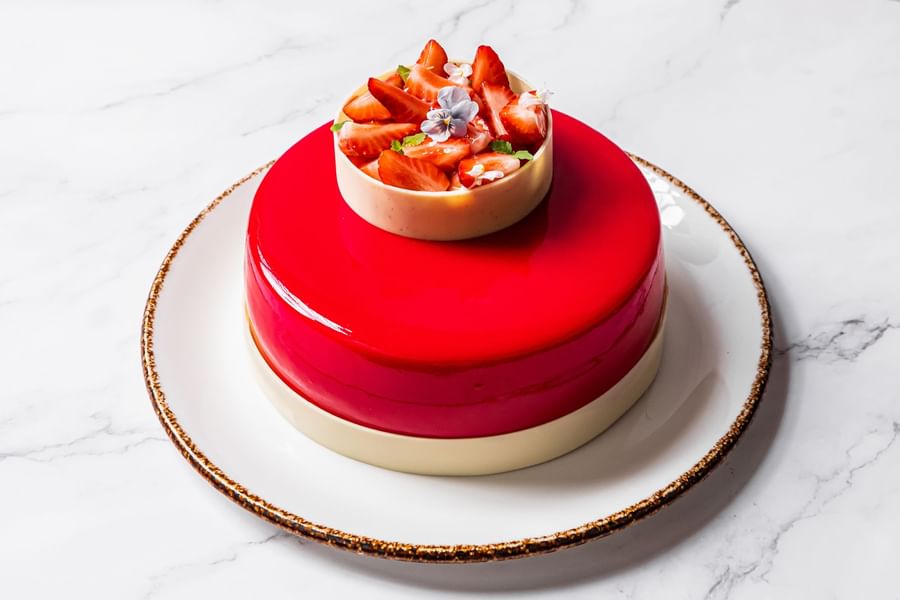 Strawberry and White Chocolate Mousse Cake