Fullerton Cakes
The Fullerton Cakes selection offers a premium range of artisanal cakes created with ingredients handpicked for their flavour and texture to enhance our modern interpretation of traditional recipes, and are available for collection from The Bar.
For Fullerton Cakes enquiries, call +61 (0) 2 8223 1111 or email fsy.info@fullertonhotels.com.
The Fullerton Kueh Lapis
Originating from Indonesia in Southeast Asia, the Kueh Lapis, otherwise known as spekkoek or thousand-layer cake, is a rich buttery confection consisting of thin alternating cake layers. As each layer has to be meticulously laid and baked consecutively, the Kueh Lapis cake requires the devotion of time and dedication by its baker.
Just as the Kueh Lapis is made of layers, The Fullerton Hotel Sydney relates to the significance of the thousand-layer cake as an upward path towards progress, longevity and prosperity.
Relish in this traditional golden-brown cake infused with the heavenly aromas of butter and cinnamon.
Available for purchase at The Fullerton Hotel Sydney

Half-sized Kueh Lapis: A$70 per cake (600g, serves 3-4 people)

Full-sized Kueh Lapis: A$130 per cake (1.2kg, serves 6-8 people)

Cake orders are required at least 72 hours in advance.
For orders of the Fullerton Kueh Lapis, please click here.
Fullerton Cakes
The Fullerton Cakes selection comprises a range of nine speciality cakes, created and designed in-house by the Fullerton pastry team with flavours that are designed to gratify and inspire. From the Blueberry Philly Cheese Cake to the delectable Pandan Calamansi Chiffon Cake, choose from a range of premium handcrafted cakes, baked fresh daily to complement your special occasion.
Price List
Large Cakes: A$90 per cake (between 850g and 1.5kg, serves 6-8 people)
Mini Cakes: A$18 per cake (serves 1 person)
Cake orders are required at least 72 hours in advance.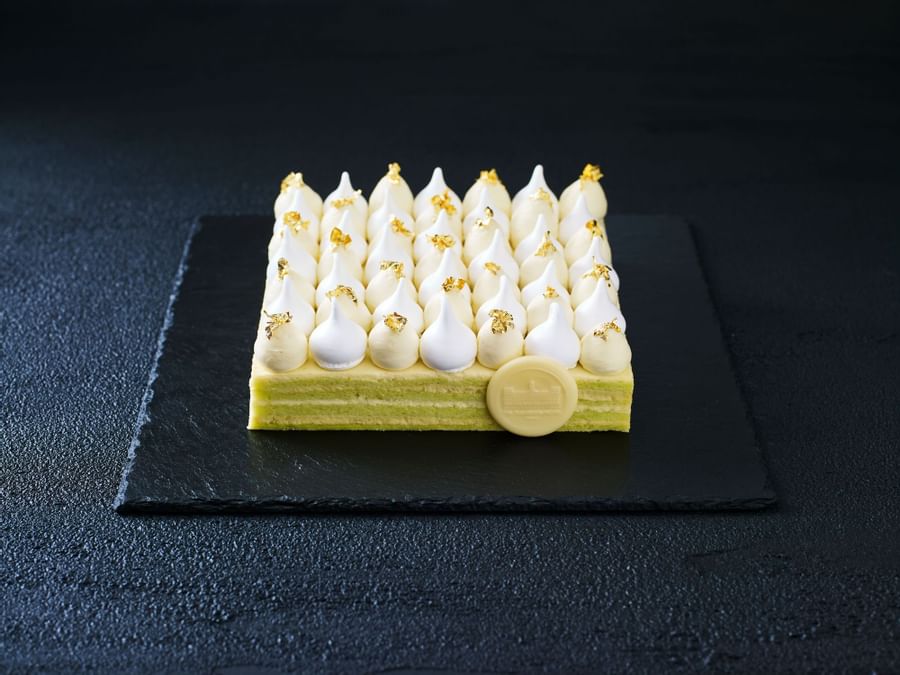 Pandan Calamansi Chiffon Cake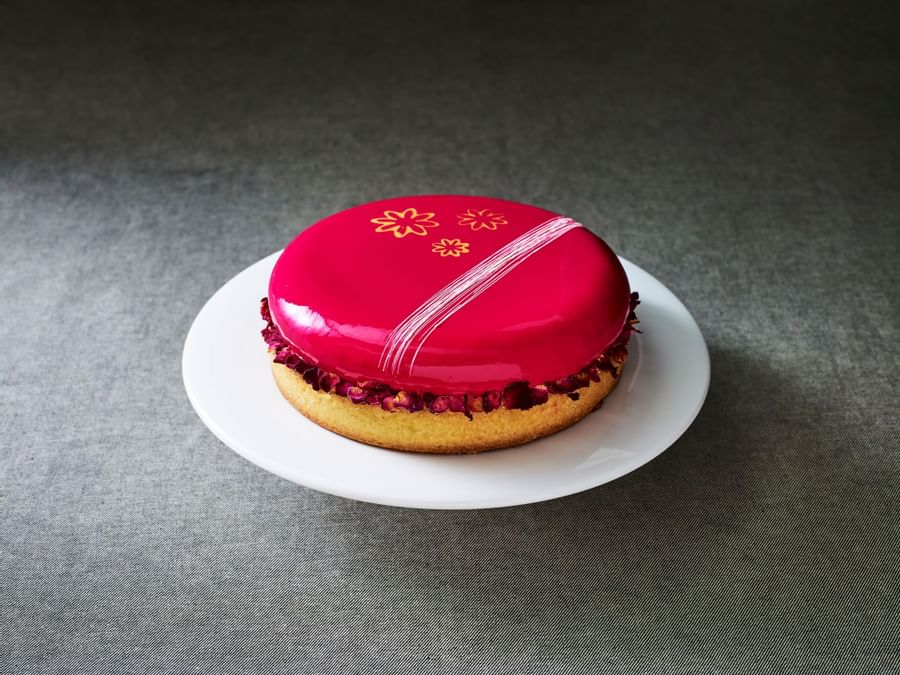 Rose Lychee Crémeux with Berry Crostata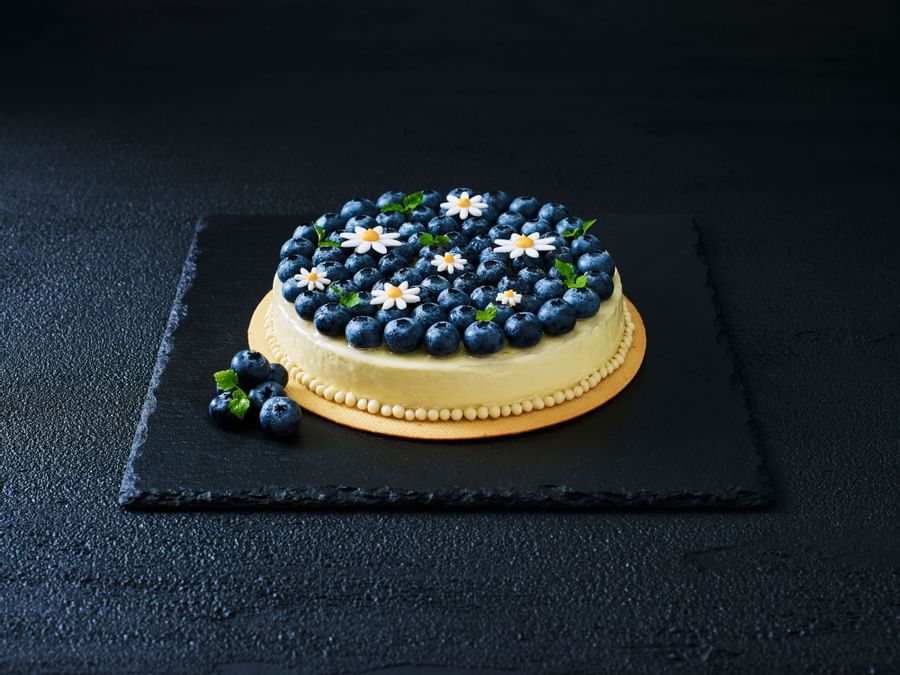 Blueberry Philly Cheesecake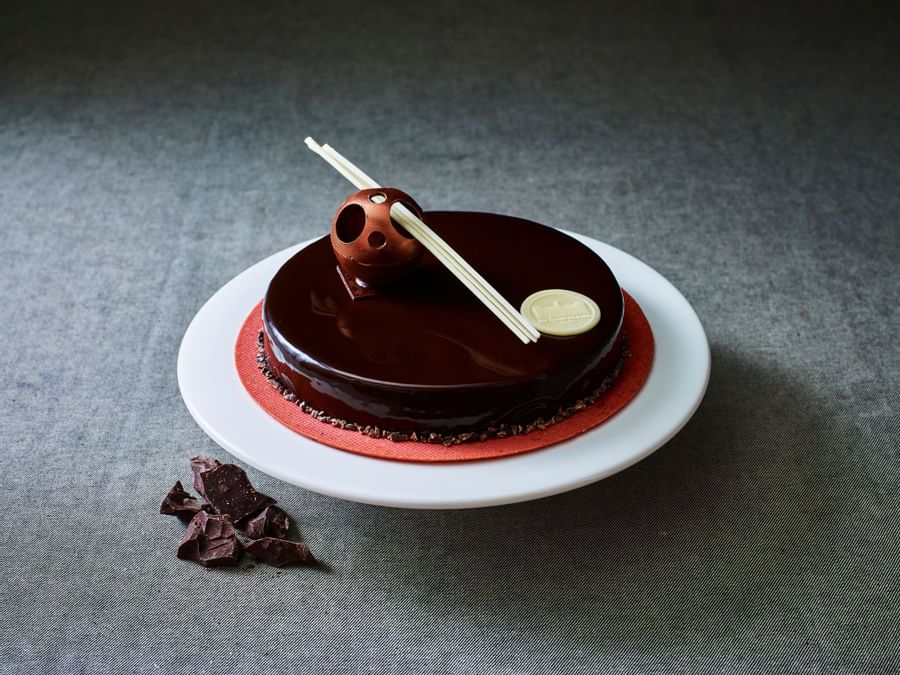 Manjari Chocolate Mousse Cake
Yuzu Pound Cake with Pistachio Chantilly